Diver's Cove Laguna Beach
Diver's Cove Laguna Beach
Located: 625-635 Cliff Drive, Laguna Beach, CA 92651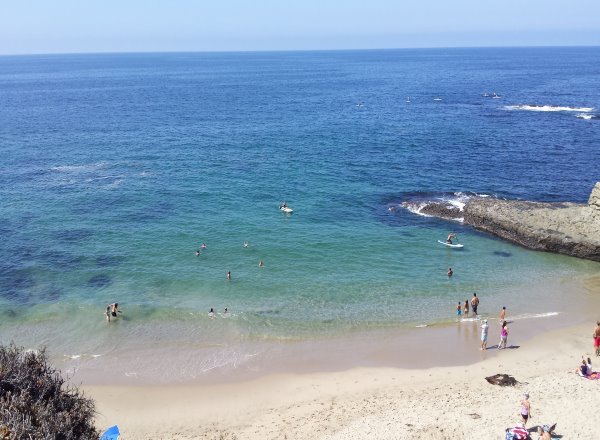 Diver's Cove is located at the north end of Heisler Park in North Laguna Beach, California. This beach is located between Fisherman's Cove and Picnic Beach. There is a public beach access stairway adjacent to the Diver's Cove Condominium building. This Cove is popular with scuba divers and snorkelers because of its offshore reefs. High tide covers much of the sand at Diver's Cove. There is plenty of sand and access to neighboring Picnic Beach most of the year though. No facilities are at Diver's Cover but Heisler Park is very near and provides bathrooms and a shower. There is a metered parking area above Diver's Cove as well as street parking along Heisler Park.

Activities:
Scuba Diving
Snorkeling
Swimming

Amenities:
(at nearby Heisler Park)
Grass Park
Restrooms
Shower
Picnic Tables

Pet Policy:
No pets allowed from 9:00 a.m.-6 p.m. June 15th – September 10th. Pets allowed outside of those times and dates if leashed.

Nearby:
Beaches
Coffee Shops
Convenience Stores
Fast Food
Gas Stations
Grocery Stores
Hotels
Restaurants
Diver's Cove is located between Fisherman's Cove and Picnic Beach.