TRAFFIC ALERT
LAGUNA CANYON ROAD CLOSED
Vehicle Strikes Telephone Pole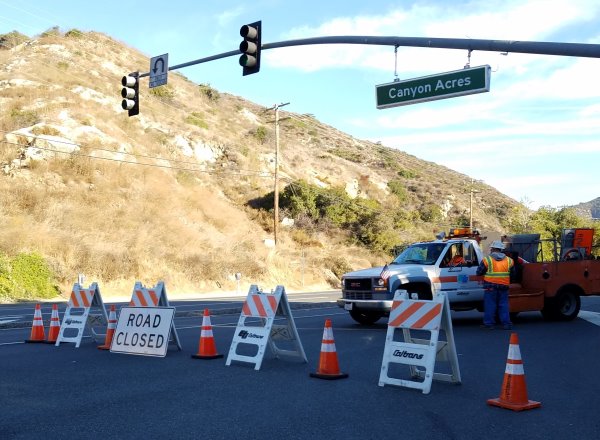 Traffic Alert Laguna Canyon Road Closed due to a downed telephone pole. An automobile hit the telephone pole at approximately 10:36 p.m. last night, according to a Laguna resident whose home is near the incident. This happened just hours after a motorcycle/car collision earlier Sunday morning. The extent of the motorcyclist's injuries are still unknown.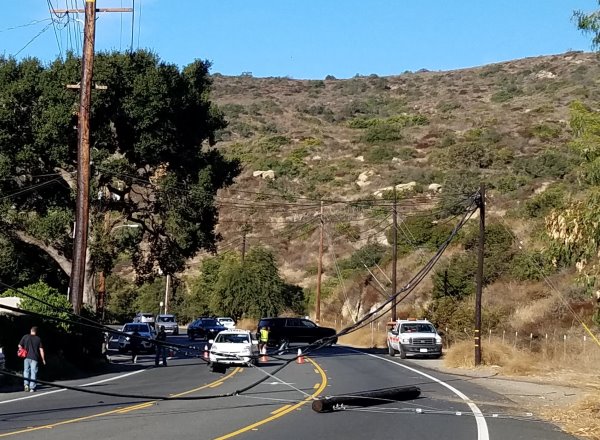 As I look at this photo of the downed telephone pole, it seems to me, unreasonable that the pole would not have been moved by now.
The latest information I have as of now, is that the crew has reached the scene, approximately 12 hours later. Maybe be a bit late for all the morning commuters but hopefully the pole will be out of the way soon.
Stay safe Laguna!