Woman Found Dead in her Laguna Beach Home
August 18, 2019 – At approximately 11:00 a.m. this morning, a woman in her 60's was found dead in her mobile home in Laguna Beach.
Her son was taken into custody as "a person of interest".
No other details are available at this time. More to come as they become available.
See the KTLA news coverage here – KTLA
update below:
---
LAGUNA BEACH POLICE DEPARTMENT
UPDATE: AUGUST 19, 2019
Homicide Suspect Arrested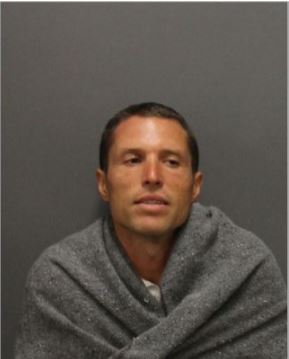 ---
On August 18, 2019, at 10:45am, officers were dispatched to a death investigation at a residence in the Laguna Terrace Park community. Upon arrival, officers were told by neighbors that they had heard an argument and screaming coming from a residence. The neighbors went to check on their neighbor and found a deceased female inside the residence. She has been identified as Megan Estes Hampton, a 61-year-old resident of Laguna Beach.

Officers were given a description of a relative who was a possible suspect, and this description was broadcast to all Orange County law enforcement agencies. At approximately 12:00pm, Orange County sheriff's deputies stopped the vehicle and the sole occupant, the son of the decedent, was taken into custody. He was identified as Matthew Bryson McDonald, a 34-year-old resident of Laguna Beach (shown above). McDonald was booked and charged with Murder. His bail has been set at one million dollars.

As this investigation continues, more information related to this tragic incident will be released.

If you have any information regarding this incident, please contact Sergeant Jim Cota at (949) 464-6671 or jcota@lagunabeachcity.net.


Laguna Beach Police Department August 19, 2019 Press Release