Thurston Middle School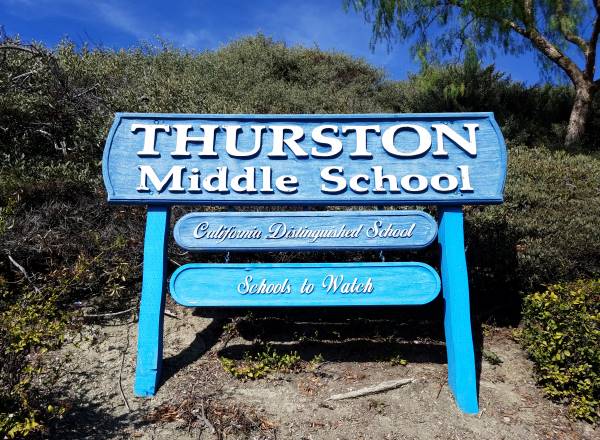 Thurston Middle School
2100 Park Avenue, Laguna Beach, CA 92651
directions
949-497-7785
949-497-7798
grades: 6-8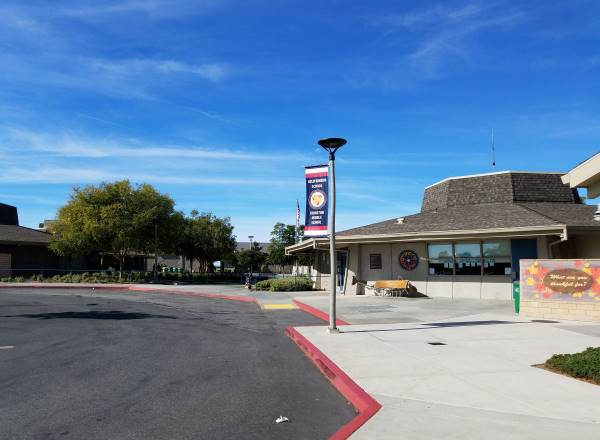 Established in 1968, Thurston Middle School was built in honor of Marie Thurston. Marie Thurston was the first principal of Laguna Beach Grade School, in 1913. Tucked into the hills between Main Beach and Top of the World, Thurston Middle School is in the heart of Laguna Beach. Thurston has an enrollment of approximately 780 students every year. This middle school has also been recognized as a California Distinguished School.
Thurston Middle School not only provides a strong curriculum which implements the Common Core State Standards, but also has many enriching elective classes and faculty sponsored clubs.
Clubs include:
Art Club
ASB: Associated Student Body
Book Club
Braille Club
Christian Club
Coding Club
Creative Writing Club
Destination Imagination
Ecology Club
Forensics and Mock Trial Club
French Club
Geography Bee Club
History Day Club
Homework Club
Jazz Band
Math Club
Model United Nations MUN
Peer Assistance Leadership PALs
Pride and Allies PAC club
Protection Assembly for Wildlife PAW Club
Running Club
Spanish Club
Spelling Bee Club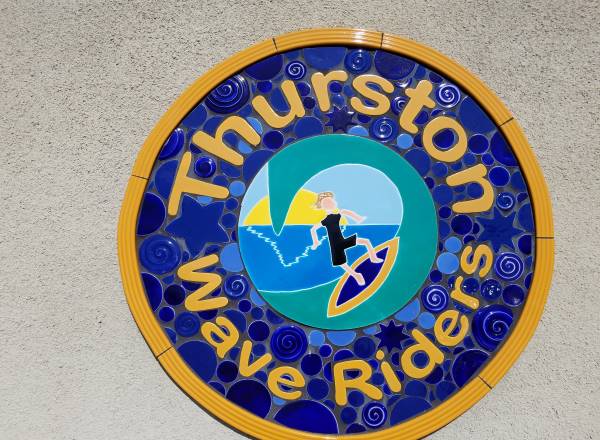 For information on school boundaries please visit the Laguna Beach Unified School District.
Schools of Laguna Beach Unified School District: