Lower Bluebird Neighborhood Laguna Beach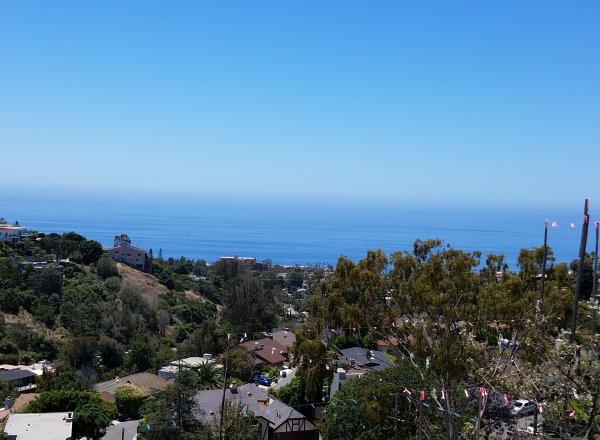 Lower Bluebird Neighborhood, Village Area of Laguna Beach
Location:
The neighborhood of Lower Bluebird is located in the heart of Laguna Beach, California.  Lower Bluebird is just across South Coast Highway from Cress Street Beach and Brooks Street Beach which is just south of Main Beach Park.  The neighborhood of Lower Bluebird is centrally located in the hills just above the Village Area Laguna Beach.
Bordering Lower Bluebird Neighborhoods:
The neighborhood of Lower Bluebird is bordered by the neighborhoods of Rancho Laguna to the east, Temple Hills to the north, and Summit Ridge to the south.
About Lower Bluebird, Laguna Beach
Residents of Lower Bluebird Canyon are near the beaches, shopping, restaurants, and art studios of the Downtown and Village area of Laguna Beach.  The Lower Bluebird Canyon Community of Laguna Beach is approximately ½ mile from Bluebird Park.  Bluebird park has a fenced playground, half basketball court, barbecues, picnic tables, and restrooms and is a popular park in the area.
Lower Bluebird, Laguna Beach Real Estate
The custom crafted homes of Lower Bluebird Canyon, Laguna Beach, consist of a wide variety of sizes styles.
Laguna Beach Community is proud to announce Community Partners Realty as our Official Laguna Beach Real Estate sponsor. They have provided us with links to the homes for sale and the homes for lease in the Lower Bluebird neighborhood.
Lower Bluebird, Laguna Beach Views
Situated at the bottom of Bluebird Canyon Drive, in the hills, this community of homes offers amazing panoramic ocean and canyon views.
Schools
Lower Bluebird public schools are:
Top of the World Elementary
Thurston Middle School
Laguna Beach High School
Located in the Laguna Beach Unified School District
Please check with the school district to verify accuracy.
Information on Orange County private schools
Information provided courtesy of Martin Bressem of Community Partners Realty. For information on Lower Bluebird Homes or Laguna Beach Real Estate go to OfficialLagunaBeachRealEstate.com. You can also contact him directly at 949-254-4721. He will be glad to assist and you will appreciate his 25 years of experience.