Irvine Cove Neighborhood Laguna Beach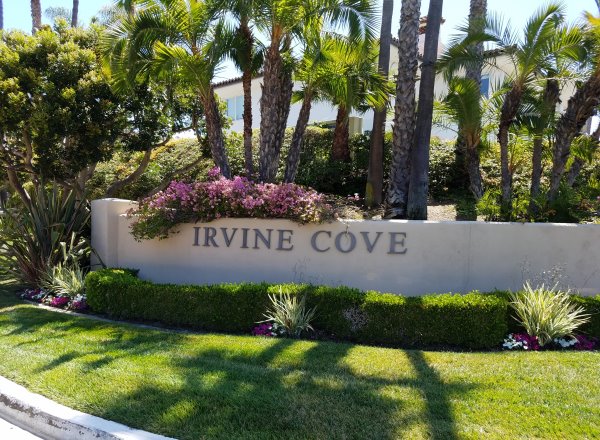 Irvine Cove Neighborhood in North Laguna Beach
Location
The neighborhood of Irvine Cove is in North Laguna Beach, California. The houses are on both the beach side as well as the bluff side of North Coast Highway. Irvine Cove is also the northernmost neighborhood of Laguna Beach.
Bordering Neighborhoods
Irvine Cove is bordered by the neighborhood of Emerald Bay to the south. To the north of Irvine Cove, is El Morro Canyon, as well as, Crystal Cove State Park.
About Irvine Cove
The neighborhood of Irvine Cove is one of Laguna Beach's, as well as California's, most luxurious sea-side communities. Irvine Cove, which consists of about 110 homes, is sectioned into three different areas. Irvine Coast Crest lies on the east side of the community, and Irvine Cove, and also, Abalone Point lie on the ocean side. These homes range in price, quite a bit, from approximately 4 million to 60 million. The Irvine Cove neighborhood consists of oceanfront, ocean view, and also, bluff top homes. Irvine Cove homes display many different architectural influences and styles including Contemporary, French, Mediterranean, Tuscan, and also, Traditional.
Laguna Beach Community is proud to announce Community Partners Realty as our Official Laguna Beach Real Estate sponsor. They have provided us with links to the homes for sale, as well as, homes for lease in the Irvine Cove neighborhood.
Irvine Cove Views
Residents of Irvine Cove enjoy breathtaking Pacific Ocean, Catalina Island, coastline, and sunset views, as well as, natural cliff formations, rolling hillsides, and also, city lights views.
Community Amenities
Community features also include 24-hour, guard-gated security. Irvine Cove residents also enjoy the benefits of having a private beach, sand volleyball courts, a playground, tennis courts, and also, grassy parks.
Schools:
Irvine Cove public schools are:
El Morro Elementary School
Thurston Middle School
Laguna Beach High School
Located in the Laguna Beach Unified School District
Please check with the school district to verify accuracy.
For information on Orange County private schools
Real Estate Information
Information provided courtesy of Martin Bressem of Community Partners Realty. For information on Irvine Cove Homes or Laguna Beach Real Estate go to OfficialLagunaBeachRealEstate.com or, please contact him directly at 949-254-4721. He will be glad to assist and you will, most certainly, appreciate his 25 years of experience.
Community Partners Realty-BRE-01305673 Martin Bressem-BRE-01136352